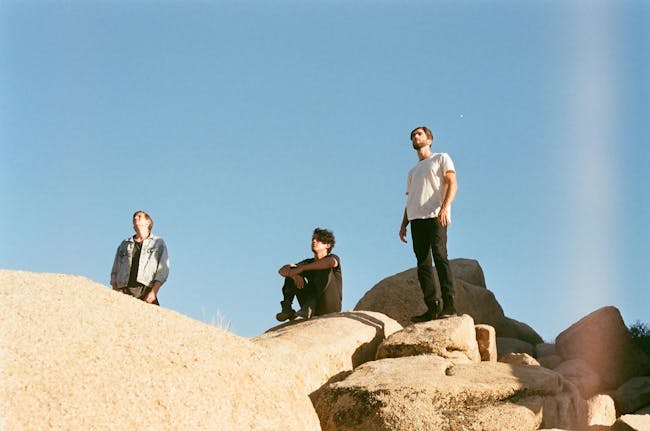 9:30 Club Presents at U Street Music Hall...
City of the Sun (NEW DATE!)
New Date! All tickets for the 3/14 show will be honored.*
__________________________________
William Wild
William Wild is the moniker of 28-year-old Knoxville, TN-based singer-songwriter, Garrett Sale.
For William Wild's first single "Who Do You Love" (Sony Music Masterworks) arriving December 8, he blends traditional songwriting with modern, adventurous production aesthetics, and plush nostalgic pop sensibilities. The song was written entirely in green rooms and rest stops in the United States while on tour with indie folk trio, Joseph. He also recently toured with Nick Mulvey.
On his recent EP, Steady Now, William Wild gained an impressive following amassing over 12 million streams on Spotify. A producer/engineer by day, his music is featured in a number of films/commercials including the closing credits in the 2017 critically acclaimed film "Wind River."
The experiential music of City of the Sun is the sound you didn't know you were missing. New York City's powerhouse trio flip the perception of instrumental music, attracting a whole new generation to the genre.

Formed in 2011, City of the Sun features guitarists John Pita, Avi Snow, and percussionist Zach Para. The band's sound has an array of influences including indie rock, American folk, flamenco, and blues; it's been called worldly, cinematic, a mix between Rodrigo y Gabriela and Explosions in the Sky.

COS has since been established as significant players in the post-rock sphere. They've sold out New York's top indie venues Brooklyn Steel, Irving Plaza, Bowery Ballroom and Gramercy Theater; toured with Peter Bjorn & John, G.Love, STS9, and Thievery Corporation; were featured emerging artists at Panorama NYC, Billboard's Hot 100, Firefly, Bottle Rock Napa music festivals; and scored "The C Word" documentary soundtrack (directed by Meghan O'Hara and narrated by Morgan Freeman).

After completing two European tours including major sold-out shows in Athens, Greece, the band released UNTITLED EP. Lead track "Perfect Instance" has gained 18 million Spotify streams to date, contributing to over 70 million plays on the platform overall.

Venue Information:
U Street Music Hall
1115 U Street NW
Washington, DC, 20009