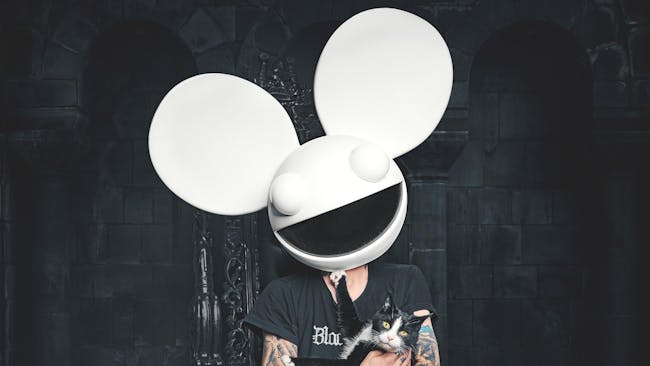 Live Nation and U Street Music Hall present
deadmau5
ATTLAS, Monstergetdown
$44.50 - $500.00
Sold Out
On Ticketmaster
deadmau5 / CUBE V3-2019 Tour w/Attlas and Monstergetdown at The Anthem!
*** NOTE: This show will take place at The Anthem (901 Wharf St SW Washington, DC, 20024) ***
This event is 18 and over. Super Excellent Seats are non-transferable. The ID of the person attending must match the purchaser's name, which will be printed on the ticket face.
Deadmau5
Born (January 5, 1981) and raised in Ontario, Canada, Joel Zimmerman is a Progressive House/Minimal Trance and Techno Producer and DJ.
His personal label is called Mau5trap Recordings and was born in 2007.
The name deadmau5 (pronounced dead mouse) comes from an incident where a mouse crawled into Joel Zimmerman's computer.
Dead mouse was too long for a site login name so he abbreviated it to be "deadmau5".
His first production dates back to 2000 under the alias Dred And Karma.
He produced and remixed more then 300 tracks since about 2005, the same year when he released his first album "Get Scraped".
The popularity starts to begin in 2008 when he released "Random Album Title" signed by Ultra Records and Ministry Of sound for the European country. "Faxing Berlin", "I Remember" and "Not Exactly" were the main hits and with that album he change te ways of american progressive house and electro house in general.
Since 2008 his popularity grown exponentially with them following one another "For Lack Of A Better Name" in 2009 and "4X4=12" in 2010.
During the years he always remixed some tracks and produced music with other friends: BSOD (2) together with Steve Duda and WTF? with also Tommy Lee and Chester Deitz.
His albums between 2008 and 2010 contains some of his bigger hits and deadmau5 was acclaimed and wanted all over the world.
In 2010 he also launched his personal Cube Live tour composed by a big led cube and a led mau5head where he performs with live set and instruments like Moog voyager, Nordlead etc.
About the mau5heads, in the years he changed dozens of variants.
Attlas
The notoriously camera shy ATTLAS has come a long way from the days of writing Lord Of The Rings-­esque music for a BBQ sauce commercial (for free). He first came to prominence in November 2014 with the heavily sought after deadmau5 'Aural Psynapse' remix. It caused a tidal wave of speculation that ATTLAS was in fact a side project of the mau5 himself.
That speculation ended when he was officially 'outed' by Pete Tong , announcing ATTLAS is Jeff Hartford, Canadian producer, dj and classically trained musician. An incredible depth of influences from travelling, alongside music, film and art worlds have had a decided effect on his musical outpourings, which were all jazz, classical and guitars until trips to Amsterdam, Berlin and attending the homecoming 'Meowington Hax' 2k11 tour. As Jeff says himself: 'From there, it was a musical attempt to synthesize my influences and aspirations as best as I could.' But not content to fit the mold or cracking a 'sound' to repeat ever after, as anyone who's followed him can attest to.
A slew of high profile and wide ranging mixes have subsequently followed for the likes of Tove Lo, Aphex Twin and Rihanna's 'BBHMM', alongside his original material. His debut 'Siren' 6 track EP won fans far and wide, highlighting the artist's spectrum, garnering widespread critical acclaim.
In between the remixes he has continued to release club bombs like 'Sabs', 'Boxed' and most recently 'Chemical Low Moan'. another 6 track EP, which will give us further insight into the eclectic depth of ATTLAS' mind, revealing his passion for all things filmic with dark edges, be it ethereal vocals, heads down club tracks, or his 6am piano laden soothers. 'Wastaga' will be the first track to be taken from the EP – the kind of a sweaty, dark room destroyer that will lace his dj sets.
He's currently putting the finishing touches on his second release – the 'Scene' EP, (7 August),
The first ATTLAS dj appearance at Verboten NYC for the Governor's Ball after-­party, was a hot sold-­out affair, which included a back to back stint with none other than the mau5 himself. It became a 'needed to be there' kind of night.
You would think that there would not be much time for anything else in Hartford's world but in fact he's known for being a dab hand around the kitchen too, cooking being the other major passion in his life.
The word 'prolific' tends to get over used nowadays but with more show dates to be announced, several, high profile remixes and a further EP release before the end of 2015, it's fair to say it's been one hell of a year for Mr Hartford!
ATTLAS : 'Completely original at a time when originality is in short supply'
'Sounds like the universe opening up and letting you know it's okay to die' – Siren EP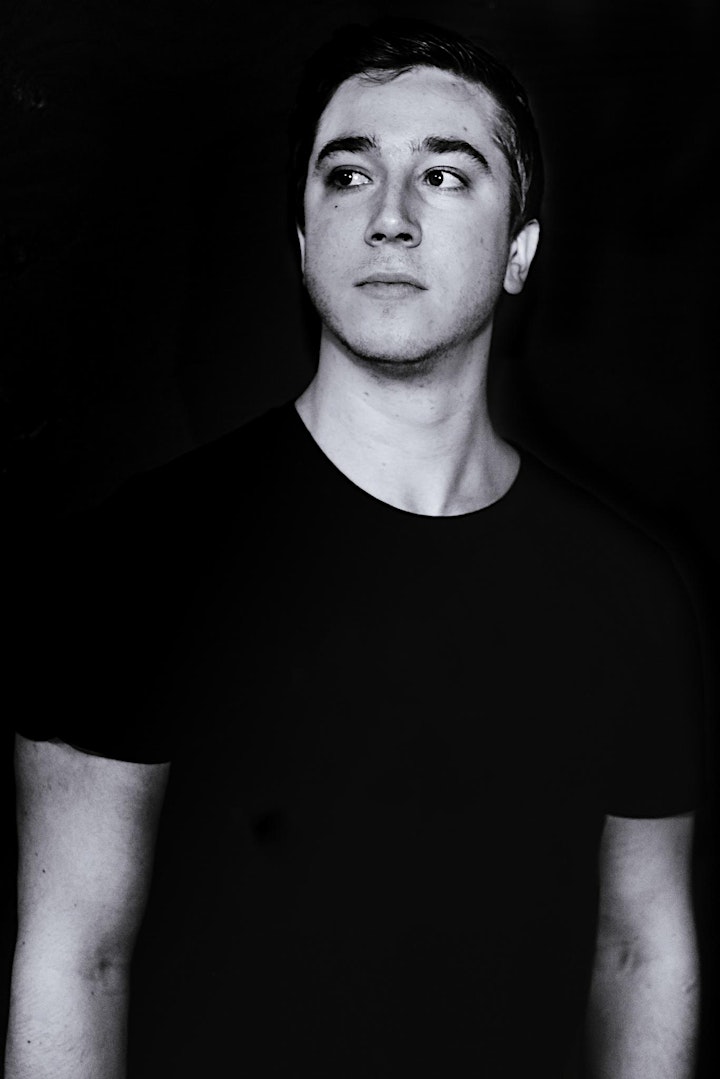 Monstergetdown
Monstergetdown was born from a need to create not only new music, but new soundscapes altogether. He's as much an artist as he is a shape-shifter – moving between genres seamlessly and taking to the streets to turn everyday sounds into groovy and atmospheric house and techno.
Growing up in Boyle Heights, an area just east of downtown Los Angeles, Monstergetdown began producing amid his discovery of artists like Green Velvet, Surkin, Deadmau5, Paco Osuna, Stimming and Tim Green in 2007. In the shadow of a city famous for artifice, he used his love of music to start building something real and raw – a mix of house and techno.
After a few releases on European labels, his breakout moment happened when Deadmau5 heard his track 28MM in 2015. Mau5trap signed him immediately, and he spent the next two years honing in his sound and building the 28MM EP.

In 2016, Monstergetdown remixed Deadmau5's hit Strobe for a vinyl exclusive of his W:/2016ALBUM/. This added to his 28MM momentum and has led to Deadmau5 bringing him on tour globally in 2017 and 2018 on the same bill as techno powerhouses like ANNA.
2018 continues to be a huge year for Monstergetdown's growth, with artists like Richie Hawtin playing out his tracks and furthering his global appeal, it only promises to get bigger. With the May release of his Blakmajik EP, his track That's That garnered attention from Pete Tong who played it out on his BBC1 Radio show. As he continues to tour with Deadmau5 in both the US and Europe, Monstergetdown continues to expand and create sounds that go far beyond his LA roots.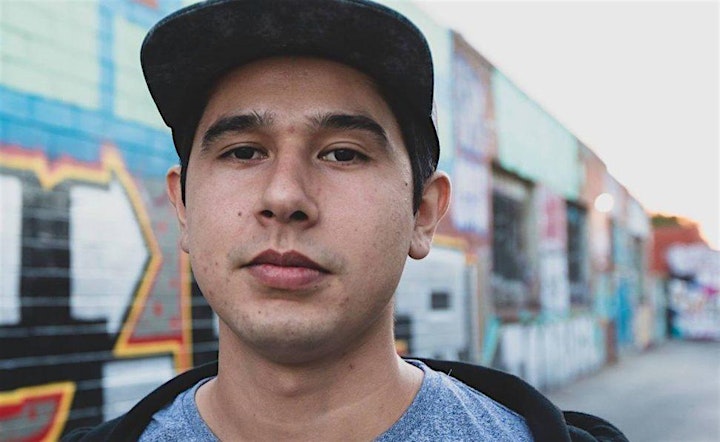 Venue Information:
The Anthem
901 Wharf St SW
Washington, DC, 20024